Dr Jacy Lin, Dentist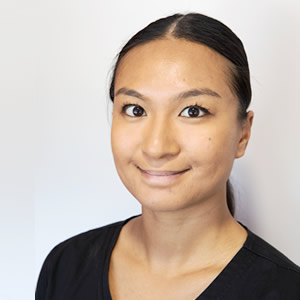 Dr Jacy obtained her Bachelor of Dental Science in 2013, and ever since, has loved working with patients of all walks of life to help them receive the best dental care possible.
Dr Jacy grew up in Auckland, initially receiving her degree in Biomedical Science. After, she pursued her love of dentistry at Otago, and continued to work in a corporate private practice for four years before travelling the world. At that time, she had an incredible opportunity to learn about the latest treatments, attend dental conferences overseas, and even participate in courses in Italy.
Now, she's happy to be in Blockhouse Bay working with patients just like you. She's proud to offer a range of services, including cosmetic and restorative dentistry as well as oral surgery.
As she puts it, "The most fulfilling aspect of my job is giving my patients back the smile and confidence they deserve."
Outside of the Practice
When Dr Jacy isn't changing lives in the practice, she loves to workout at her local gym, play sports, practice photography, and recently gained an interest in art and history. She welcomes challenges, and enjoys stepping out of her comfort zone, like she did when she ran side by side with bulls and hiking a 5,000M mountain.
Dr Jacy is also fluent in Mandarin and Cantonese.
Learn more about her when you visit us for an appointment. We can't wait to welcome you into our care.
---
Blockhouse Bay Dental Centre | 09 627 9970