Dr Neeraj Anand, DDM (Associate Dentist)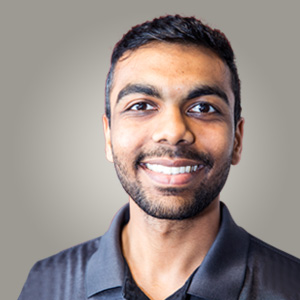 Dr Anand spent a great deal of time at the dentist when he was younger, and the positive experience he had every time made him consider the profession for himself. Ultimately, he became fascinated between the connection of oral health and overall wellbeing—this led him to believe dentistry was the perfect career for him—and he was right.
Dr Anand obtained his Doctor of Dental Medicine from the University of Western Australia in 2019, and loves working with patients at Blockhouse Bay Dental Centre . In the practice, he hopes to help patients grow fond of visiting the dentist, and realise that it's not a daunting or scary experience. Dr Anand is a current member of the New Zealand Dental Association and the Australian Dental Association.
"I want my patients to know that you can achieve the outcome you're seeking—and I can't wait to help."


Outside of the Practice
When he isn't crafting care plans for his patients, Dr Anand enjoys running, going to the gym, playing football and cricket, and brewing up cups of chai. He also loves to cook and travel. 

Get to know more about Dr Anand when you visit us for your next appointment. We look forward to welcoming you to the practice.
Contact our team today to book your appointment! Same-day visits are available.
---
Blockhouse Bay Dental Centre | 09 627 9970