About Us
A Long Tradition of Excellence in Dentistry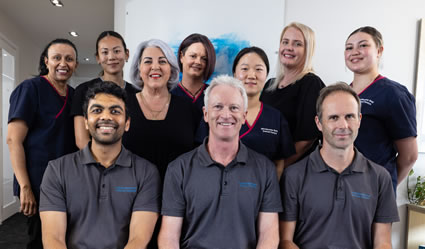 Blockhouse Bay Dental Centre has a long, rich history dating back to 1958 when it was founded by Dentist Dr Jack Barnes. Seven years later, Dr Richard Gross (Dentist) joined him, and the practice was known as Barnes and Gross Dental Surgery for decades. When Dr Barnes retired, Dr Gross took over, partnering with Dentist Dr Peter Raymond, BDS, in 1994.
Our Mission
To provide excellence in dental care to enable you to enjoy the life enhancement that can be gained from excellent oral health.
Dr Gross retired in 2000, and Pete became the owner of Blockhouse Bay Dental Centre. A native of England, he's a Kiwi by citizenship and choice, loving the outdoor adventures to be had in New Zealand. He is joined in practice by dentists Dr Haydn Gray, Dr Neeraj Anand and Dr Jacy Lin.
Since its founding, our space has been extensively refurbished to keep up with the latest advancements in dentistry. We're proud to carry on a tradition of serving our Blockhouse Bay community with high-quality dental care in a modern, comfortable and spacious environment.
Our Philosophy
We treat our patients as we would like to be treated ourselves. Everything that we do is approached with the utmost care, utilising the latest techniques, technology and materials available. Combined with excellence in customer care, our focus is making your visit the best dental experience you've ever had.
Contact our Blockhouse Bay dental office today to book your appointment! We have same-day and Saturday visits available.
---
Blockhouse Bay Dental Centre | 09 627 9970