Payment Options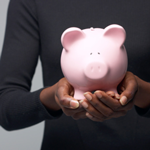 Investing in your dental health is a wise choice. Cost, however, is a consideration for all of us.
At Blockhouse Bay Dental Centre, we want to make your dental care as affordable as possible with no surprises. We'll always provide you with a comprehensive price quote on your dental work before starting.
Your treatments can be spaced out as you wish with the most urgent procedures completed first.
Accepted Forms of Payment
Cash
eftpos®
Visa
MasterCard
Q-card
Payment is required on the day. By special arrangement, we can set up an auto payment plan so that when your credit reaches a predetermined amount, treatment can begin.
Direct Credit
Direct credit of payments can be made to the following account:
ASB Bank 12-3489-0037119-00
Account title: Blockhouse Bay Dental Centre Ltd
Please insert your initial and surname as a reference.
Free Adolescent's Dental Care
Adolescents aged 13- 18 years of age, who are New Zealand residents, can receive basic dental treatment at no cost. It does not cover braces, orthodontic treatment or treatment that is required as the result of an accident. Though only silver fillings are paid for by the plan, we may be able to place a white filling at a reduced fee, which we'll speak with you about during your consultation. Children younger than 13 are able to get free dental care through the school clinics.
---

---
A Year of No Payment & No Interest* With Q Mastercard
With the Q-card from Mastercard, you can have 18 months of treatment, including cosmetic, and periodontal treatments. The total costs must be more than $300.
No payments and no interest for 18 months ("payment holiday") is available on flexi payment plans in practice for full priced treatments $300 & over. An annual account fee of $50 applies. New cardholder fees – $55 Establishment. Existing cardholder fee – $35 Advance.
Standard interest rate, currently 25.99% p.a., applies to any outstanding balance at end of payment holiday. Offer is ongoing.
Lending criteria, fees, terms and conditions apply. Rate and fees correct as at date of publication, subject to change. MasterCard and the MasterCard Brand Mark are registered trademarks of MasterCard International Incorporated.
---
ACC and Dentistry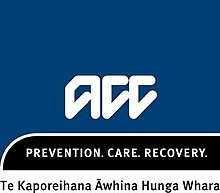 If you have had an injury through an accident and your teeth or mouth is damaged, you may be able to claim your treatment costs through the ACC (Accident Compensation Corporation). You must be registered with the ACC within one year of your accident. It costs $125 for a consultation and report, and the ACC will refund you $53.58 of the cost (as of May 2020). The ACC will pay approximately 40-60% of the total fees. We'll give you an estimate on what you can expect from the ACC. You will pay in full for treatment, then have your receipt and our report forwarded to the ACC. Your refund is received in 10-14 days at our practice and immediately sent on to you.
Complete Smile Care
Contact our Blockhouse Bay dental clinic today for more information about our payment options!
---
Blockhouse Bay Dental Centre | 09 627 9970