Fissure Sealants at Blockhouse Bay Dental Centre
The team at Blockhouse Bay Dental Centre provides dental care for all ages. We welcome children, who should learn healthy oral hygiene habits early in life. Fissure sealants are one of the many common solutions that we provide for the children at our practice. They can even be appropriate for teenagers and adults who can benefit from an extra measure against decay.
Protect Your Child's Teeth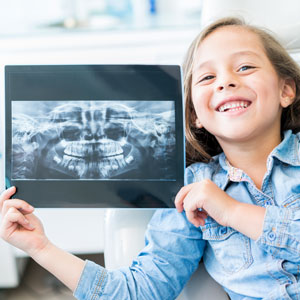 A sealant is created from a plastic resin material. It can be applied to the surface of the back teeth that are used for chewing. The premolars and molars are susceptible to decay, and these sealants can provide them with a measure of protection. The plastic bonds right into the grooves or depressions in the tooth's surface, acting as a barrier that protects the enamel of the tooth from being attacked by plaque and acids.
Brushing and flossing are a vital part of removing food particles and plaque that can build up on the smooth surface of the teeth. The bristles of a toothbrush, however, can't get into the deep grooves of the teeth where the food and plaque can reach. A sealant ensures that nothing can enter these vulnerable areas.
A Simple Procedure
Fissure sealants are simple and easy to apply, taking just a few minutes on each tooth. We'll first clean the tooth, then roughen the chewing surface so that the sealant can adhere effectively. The sealant is painted directly on the tooth, bonding to the enamel and hardening. A specialised light is applied to harden the sealant.
A sealant will last for several years, upon which it can be reapplied. At your child's regular denture checkups, we'll check the sealants and let you know when they can use a touch-up.
Want to Learn More?
Is your child ready for sealants Blockhouse Bay? Along with proper nutrition, fluoride use, their home care habits and regular checkups, they won't have to face cavities and other common oral health concerns. Contact our friendly team today to book a time for your child!
---
Fissure Sealants Blockhouse Bay, Lynfield, West Auckland, Titirangi, Green Bay, New Lynn | 09 627 9970