Full Mouth Rehabilitation at Blockhouse Bay Dental Centre
Cosmetic dentistry can help to enhance the appearance of your teeth, but treatments aren't designed to correct more serious dental problems, which is where full mouth rehabilitation can help.
What is Full Mouth Rehabilitation?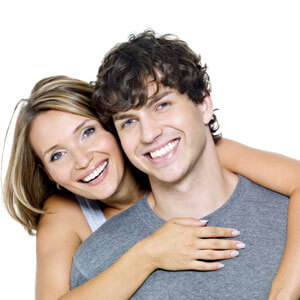 Full mouth rehabilitation usually encompasses several different treatments which help to restore dental health, ensuring your teeth function correctly while improving the appearance of your smile. These procedures are more sophisticated and might take longer to complete because they will treat more complicated dental problems. These might include poor gum health due to periodontal disease, infected or broken teeth, or teeth which are missing entirely. Full mouth rehabilitation can also correct any issues with your occlusion, which is the way your teeth bite together.
Which Treatments are Used in Full Mouth Rehabilitation?
Typical treatments include periodontal care to restore gum health, and we can provide the very latest laser dentistry to manage this disease more comfortably. Other treatments that may help are root canal therapy to save severely infected teeth which can then be protected and fully restored with advanced and beautiful ceramic crowns. Missing teeth are restored with dental bridges, or with dental implants.
Ready for your best smile?
Every treatment provided is custom-designed to restore your ability to eat, talk and smile comfortably.
---
Full Mouth Rehabilitation Blockhouse Bay, Lynfield, West Auckland, Titirangi, Green Bay, New Lynn | 09 627 9970