General Dentistry at Blockhouse Bay Dental Centre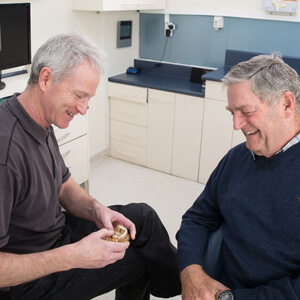 Your general dental care encompasses treatments designed to preserve and protect your dental health, ensuring you can more easily maintain optimal oral health. Usually, you will only need to see our dentist for routine general dental care.
Which Treatments are Considered General Dentistry?
Treatments that fall into this category include your regular dental check-ups and cleanings, in addition to procedures designed to restore good dental health, for example, fillings, dentures, root canal therapy, and tooth and wisdom tooth removal.
Why is General Dental Care Important?
When you visit us regularly, our dental team here at Blockhouse Bay Dental can carefully monitor your dental health. Any small symptoms of disease or changes to your oral health are quickly detected, allowing us to provide you with the most appropriate treatment that much earlier, often before you have noticed anything is wrong. It is an approach that is far more effective, and which helps to decrease the chances of a dental emergency, which could develop if you have a cavity or failing filling that leads to a severe tooth infection. By providing you with excellent general dentistry, we can help to maintain and preserve your natural teeth, an option which is always preferable! Additionally, treatments tend to be less invasive and quicker, and more cost-effective too.
CONTACT US

---
General Dentist Blockhouse Bay, Lynfield, West Auckland, Titirangi, Green Bay, New Lynn | 09 627 9970