Meet the Team
Rebecca Chi, Oral Health Therapist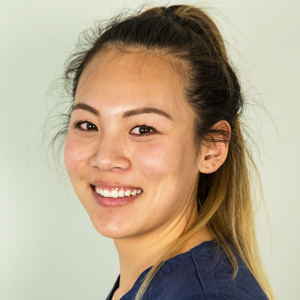 Rebecca chose the dental profession to promote oral health, which is commonly overlooked in the overall picture of our wellbeing. To obtain a Bachelor of Oral Health, she attended the University of Otago, graduating in 2016.
She continues to learn by taking professional development courses. Along with the rest of our team, Rebecca will help you show off a smile that boosts your self-confidence and makes a great first impression. She enjoys sharing the knowledge she's gained over the years with others so that they can see results at their appointments.
Outside of work, Rebecca likes to socialise, meet new people, go to the gym and travel.


Kylie Huang, Oral Health Therapist
Kylie joins the Blockhouse Bay Dental Centre team with a Bachelor of Health Science degree as well as a Fine Art degree from Auckland University (Elam).
At our practice, Kylie hopes to help patients understand that preventing oral health problems is far better than curing them! She loves supporting patients on their quest to reach their own goals in oral health, and hopes to help them enjoy a functional, pain-free smile that they can be proud of.
Outside of the practice, she's a big animal lover who has two dogs and a cat. Kylie is a member of the New Zealand Dental Association as well as the New Zealand Dental and Oral Health Therapists Association.
Get to know more about Kylie when you visit us for your next appointment.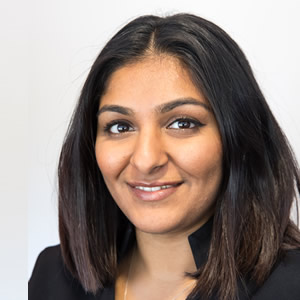 Kinjal Divecha, Oral Health Therapist
After Kinjal obtained her Bachelor of Oral Health Therapy, she's been working to ensure patients just like you have the best possible experience in our care.
Kinjal takes pride in helping patients understand the importance of preventative dentistry-she believes that just as you take your car in for annual tune-ups, your teeth are no different. However, unlike a car, we don't have a 'check engine' light-that's why sticking to a regular oral health schedule is so critical for long term health.
In the practice, Kinjal loves interacting with patients each day and teaching them about proper oral health care. She hopes to help them learn to love their smile while making it beam brighter and healthier.
Outside of the practice, Kinjal loves to read, listen to music, travel and be creative. Learn more about her when you visit us for your next appointment.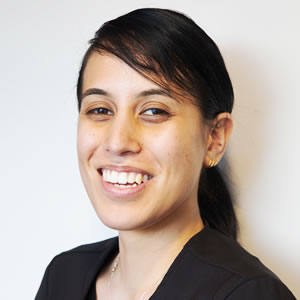 Keegan, Dental Assistant
"I was inspired to choose my profession after meeting a kind dental assistant during a dentist appointment as a child. After previous negative experiences, having this positive experience compelled me to become a dental assistant."
To prepare for a career in the dental field, Keegan obtained a Certificate in Dental Assisting. For Keegan, the most fulfilling aspect of working in dentistry is getting to know our patients and helping the dentists meet the needs of their patients.
"When I'm not at the practice, I like to exercise at the gym, go for outdoor walks and spend time with my beautiful husband and family. I am from South Auckland and am a 'fruit salad' of Tongan, Niuean, Cook Island and European descent!"

Sheldon van Beek, Practice Manager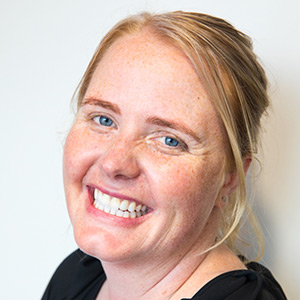 In her role as practice manager, Sheldon helps ensure that our practice's daily operations run smoothly and efficiently. She was inspired to work in dentistry, as she's always loved medical professionals and had the opportunity to work in a dental clinic before joining our team.
"I love the fast pace, the people, and educating patients on the importance of oral health." Sheldon also enjoys meeting new people and treating different generations in one family.
Sheldon earned a Certificate in Dental Assisting in 2007 and keeps up to date in CPR and first aid by taking courses.
Outside of the practice, Sheldon loves going out with her little dog Lottie. She also enjoys being a goalkeeper for hockey and playing summer soccer. Sheldon has three young nephews with whom she spends time. She likes to watch their rugby games when she can. She enjoys travelling and particularly loves the Middle East. "I also try to cook, but sometimes it's a massive fail!"


Delia Jin, Senior Receptionist/Assistant Manager
In her role, Delia enjoys crafting and implementing policies and procedures that help make our practice's day-to-day operations run smoothly. She possesses a Certificate V in Healthcare.
In 2014, Delia visited a dentist as a patient, and he offered her a job in the clinic. Since then, she has started working in dentistry and loves what she does! Delia finds it most fulfilling to hear patients express their appreciation when she helps them.
Outside the practice, Delia likes to hike and read. She also speaks fluent Mandarin and Korean.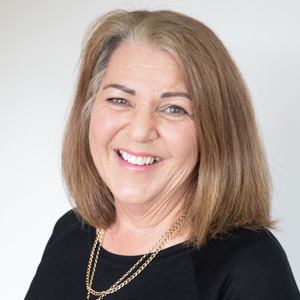 Debbie, Senior Receptionist
Debbie enjoys the face-to-face contact with patients each day, with a love of working with people. With many years in customer service industries, Debbie is dedicated to delivering your patient experience that goes above and beyond your expectations.
You'll love how Debbie helps you feel comfortable and relaxed from the moment you step in.
In her spare time, Debbie likes to go walking, spend time with her family (particularly her three grandchildren), travel, socialise and have fun in the sun.

Phoebe Rotella-Reed, Dental Assistant
Phoebe was inspired to join the dental field because she loves helping people, and working with the practice gives her the chance to do that every single day. Not to mention, she grew up around dentistry, with her mum having been a Dental Hygienist. She received her certification in Dental Assisting in 2019. Each day in the practice, she looks forward to helping patients have an incredible experience with us, and leave smiling ear to ear.
"Seeing patients walk out of the practice happy knowing that I was able to help them is extremely rewarding."
Outside of work, Phoebe enjoys bush walks, visiting the beach and hanging out with friends as well as trying new local restaurants. Get to know more about her when you visit us for your next appointment.
Want to Learn More?
Contact our Blockhouse Bay dental care team today to schedule your appointment! We have convenient Saturday hours and are open late.
CONTACT US
---
Blockhouse Bay Dental Centre | 09 627 9970