Emergency Dental Care at Blockhouse Bay Dental Centre
Providing Immediate Relief for Dental Emergencies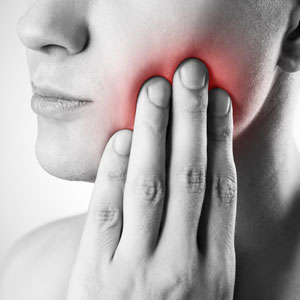 At Blockhouse Bay Dental Centre, we understand that dental emergencies can occur unexpectedly and cause immense discomfort. When you're faced with a dental crisis, our dedicated team is here to provide prompt and reliable emergency dental care. We prioritise your well-being and strive to offer same-day appointments for emergencies, ensuring that you receive the attention you need when you need it most.
What Constitutes a Dental Emergency?
A dental emergency refers to any oral health issue that requires immediate attention and treatment to alleviate pain, prevent further damage, and restore your oral health. Some common situations that warrant emergency dental care include:
Severe Toothache or Dental Pain: Unexplained and unbearable tooth pain can be a sign of an underlying issue such as an infection or abscess. Our experienced team will quickly diagnose the cause of your pain and provide appropriate treatment to relieve your discomfort.
Dental Trauma or Injury: Accidents happen, and when they involve your teeth or mouth, it's crucial to seek immediate care. Whether it's a knocked-out tooth, a fractured tooth, or a dislodged restoration, our skilled dentists can provide effective solutions to restore your smile.
Broken or Chipped Teeth: If you've experienced a dental injury resulting in a broken or chipped tooth, we can assess the severity of the damage and recommend the best course of action. From dental bonding to dental crowns, we have various treatment options to restore the appearance and function of your tooth.
Abscess or Infection: An abscessed tooth or oral infection can cause intense pain, swelling, and even systemic health issues if left untreated. Our dental professionals will address the infection promptly, providing relief and preventing further complications.
Your Trusted Partner in Dental Emergencies
In our practice, we prioritise your comfort and well-being during a dental emergency. We hold back daily appointments specifically for emergencies, ensuring that we can accommodate you promptly. In the event of an after-hours emergency, we recommend sending us an email or leaving a message on our voicemail. Our dedicated team will promptly respond, assisting you with the next steps to alleviate your pain and schedule a visit.
While we strive to provide comprehensive emergency dental care, there may be situations where we recommend seeking attention elsewhere, such as a hospital or an A&E dentist, in the case of accidents or emergencies outside our working hours.
Your safety and immediate care are our top priorities, and we will guide you to the most appropriate solution if needed.
Book Your Emergency Dental Visit Today
Don't let dental emergencies disrupt your life or cause unnecessary pain. Contact us today to book your emergency appointment, and let us provide the immediate relief and professional care you deserve.
CONTACT US
---
Emergency Dental Care Blockhouse Bay, Lynfield, West Auckland, Titirangi, Green Bay, New Lynn | 09 627 9970